All OCS exam candidates want to pass the examination on their first attempt and receive the OCS credential. Failure to pass the exam will result in additional financial costs which can be significant. The current reapplication fee is $150 and the fee to re-take the test is $800 for APTA members. An application will remain on file for only 2 exam administrations, and after that time an applicant must submit an entirely new application and review fee to be eligible to sit for the exam. That application review fee then increases to $515 for APTA members.
Exam preparation material represents an investment in your certification, and minimizes your chances of incurring these additional costs in order to become OCS certified. The cost of exam preparation material pales in comparison to the retake costs.
[quote]Failure of the examination due to lack of preparation material is being penny wise and dollar foolish.[/quote]
A good study guide or review course creates value by maximizing the utility and efficiency of your OCS exam preparation strategy. While the Current Concepts of Orthopaedic Physical Therapy monographs that are put out by the orthopaedic section of the APTA serve as an excellent starting point, they are not a comprehensive source. In fact, there is not an "all inclusive" official preparation text for this exam, so the process of studying can become overwhelming.
Simply memorizing every word in a textbook is a task very few of us can complete, and frankly it's not necessary. You should not just study for the OCS exam; you should study the right things. Based on the OCS exam content outline, a good study guide or review course will pull out the requisite information from various texts and put it into a more manageable format. To put it another way, a study guide consolidates the relevant information and presents it in a more accessible manner. This presentation should allow for quick review, application, and memorization.
The second benefit of a good study guide or review course is practice questions. The more practice questions you can expose yourself to, the better your chance of success. Answering practice questions tests your knowledge, comprehension, and ability to recall key points. Practice questions also clearly identify deficits in your knowledge base, and suggest areas that need further review. Additionally, understanding the rationale behind correct/incorrect answers will reinforce the requisite information of the OCS exam and aid in comprehension. A candidate should expose themselves to as many OCS practice questions as they can find before sitting for the actual exam.
The following study guides and review courses are recommended by OCSexamprep.com

Ortho Section APTA: Current Concepts of Orthopaedic Physical Therapy, 4th Edition. Published by the orthopaedic section of the APTA these 12 monographs serve as an excellent starting point to begin a comprehensive OCS exam preparation plan. These monographs present a thorough review of anatomy and biomechanics of each body region, application of specific tests and measurements, musculoskeletal pathology, and effective treatment strategies. Recognized experts share evidence-based techniques in orthopaedic physical therapy evaluation, assessment, and intervention. The first monograph describes the multifaceted process of clinical reasoning and utilization of evidence-based practice physical therapy management. The remaining monographs each cover a major joint region of the body, from the cervical spine and temporomandibular joint to the foot and ankle. Each monograph concludes with case scenarios that require clinical problem solving and allows readers to compare their answers with the experts' rationale.
Objectives
Upon completion of this course the participant will be able to do the following:
Define clinical reasoning as presented in the contemporary research literature and explain how clinical reasoning is a necessary tool in the application of evidence to practice.
Describe the clinically relevant anatomy, biomechanics, and pathomechanics of each region of the body.
Understand the pathology, diagnosis, and intervention for common dysfunctions, disorders, injuries, and lesions specific to each body region.
Discuss differential diagnosis and medical screening in physical therapy including the presence of red or yellow flags and indications for referral to another health care provider.
Understand the medical diagnosis and the associated physical therapy diagnosis related to trauma and degenerative pathologies, as well as those following surgical intervention.
Identify and describe impairments and functional losses as a consequence of pathology.
Be able to choose appropriate evidence-based therapeutic interventions for rehabilitation based on findings from self-report measures and the examination process.
Understand the role of clinical prediction rules and classification based treatment strategies.
Understand the risks and benefits associated with physical therapy interventions directed at specific areas of the body.
Critique rehabilitation progressions, prognosis, and outcomes for selected common pathologies for each area of the body.
Discuss the indications and contraindications for joint mobilization techniques.
Assess progressive treatment programs for each joint or body region.
Discuss the relationship between impairment findings, functional limitations, and disabilities in guiding treatment interventions.
Describe autonomous physical therapy practice and its role in patient management utilizing current evidence.
Correctly answer and explain rationale for all questions presented within the case scenarios for each body region

Evidence In Motion: Orthopaedic Certified Specialist (OCS) Prep Course. Specifically designed to prepare participants for the OCS examination and stimulate their clinical practice. A regional approach is used throughout the curriculum that includes: test taking strategies, upper extremities, cervical and thoracic spines, lower extremities, lumbar spine and pelvis, critical inquiry, and miscellaneous topics and review. The course runs on a yearly cycle to coincide with the upcoming exam date.
The OCS Prep Course course is designed as a 16-week self-study program that integrates journal articles, online video presentations, Mind-Maps, weekly summaries, and additional online resources to offer the latest in current best evidence for orthopaedic physical therapy clinical practice. While weekly outlines and content are provided, participants are encouraged to deviate from the 'schedule' as necessary to spend more time in areas they find to be weaknesses. This allows the EIM OCS Prep Course to be a uniquely tailored experience for each participant. A pre-test, post-test, and weekly online quizzes are provided in a similar format to OCS exam questions to simulate the exam environment, identify knowledge gaps, and assess learning. The course is typically started 4-5 months prior to the OCS exam.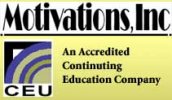 Motivations, Inc: Orthopedic Certification Specialist Exam Preparatory Course. Dr. Eric Wilson has taught this Preparatory Course for the Orthopedic Certification Specialist exam with an 88% success rate since 2003. This two-day course includes a complete review of the body by region, with sections on disease processes, modalities and research. This preparation includes more than 150 OCS exam style questions and test-taking strategies. As a former item writer, the instructor brings to light the mechanics for testing and logic for study. While the questions are not actual questions from the OCS exam, they do reflect both the content and style of the questions on the OCS exam. The course packet includes: Exam questions and answer sheet that has a key to allow the participant to go back and see what content area they are weak in; exam and answer section that provides a rationale for why the correct answer is right and why the incorrect answers are wrong; and a detailed study guide by body region. Copies of the instructional PowerPoint slides will also be provided.