Welcome to your free online American Board of Physical Therapy Specialties Orthopaedic Certified Specialist (OCS) resource. I would like to congratulate you for deciding to pursue this prestigious credential! Today, almost 10,000 physical therapists have been certified in orthopaedics. This group includes physical therapists from a wide variety of backgrounds and practice settings.
At OCS Exam Prep you can find everything you need to help you earn your ABPTS OCS credential. I will provide examination content review, practice questions, and recommend study guides to help you succeed. If you do not know what to do next, please click a link below so I can begin to help you.
[unordered_list style="arrow"]
[/unordered_list]
While an orthopaedic physical therapy residency or fellowship provides the ideal background from which a candidate may begin to prepare for the OCS exam, a significant amount of candidates pass the exam without these experiences, and some are many years removed from their formal academic training.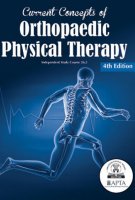 Although there is not a specific preparatory text for the OCS, I would not recommend sitting for the exam without first reading Current Concepts of Orthopaedic Physical Therapy 4th Ed. These monographs are published by the orthopaedic section of the APTA and serve as an excellent starting point to begin a comprehensive preparation plan. If you have not done so already, please obtain and read these monographs. Let me be clear, for most candidates, regardless of background or experience, it would be unwise to sit for this exam without first reading Current Concepts of Orthopaedic Physical Therapy 4th Ed. To learn more about these monographs, please click here.
Please see the FAQ for answers to common questions about the OCS.
Best of luck to all the test takers,

Ryan Grella
To learn more about Ryan Grella please see below.[unordered_list style="bullet"]
[/unordered_list]